We have existed since 1999, when the Dutch entrepreneur Arjan Bakker founded the Allegro auction website. It is assumed that at that time Polish e-commerce began. From the beginning, we have the same goal - the joy of buying and selling online. We allow you to save time, we give convenience, the largest selection of products on the Polish network. We change people's lives for the better. This gives us enormous satisfaction.

Artinfo.pl is the most recognized and highest rated online portal devoted to art. It is a leading enterprise in the field of information on the contemporary art and antiques market in Poland, there is no comparable competition in the Polish Internet. The portal has been in operation since the spring of 2000 and since then has accumulated hundreds of thousands of information viewed by thousands of internet audiences.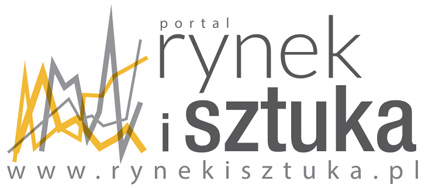 Rynek i Sztuka web portal is a communication platform that provides a source of knowledge and a meeting place for a wide range of artists, collectors, investors and all other art lovers. Our independent attitude towards the art market has allowed us to build the trust of the largest auction houses, museums and art galleries in Poland. We have a constant contact with artists, we also inform about the most interesting upcoming artistic events, present the latest news and analyze trends in the art market

Very interesting and honestly edited magazine dealing with contemporary visual arts. Although the content of the FORMAT is rather towards the vanguard of avant-garde and experiment, a permanent place in this edition published in Wrocław, edited by Andrzej Saja periodical, is a presentation of photographs not necessarily ultramodern expression.


Numarte is Poland's first comprehensive art intelligence platform - an innovative portal devoted to the art market, dedicated to both professional galleries and auction houses as well as individual collectors and investors.